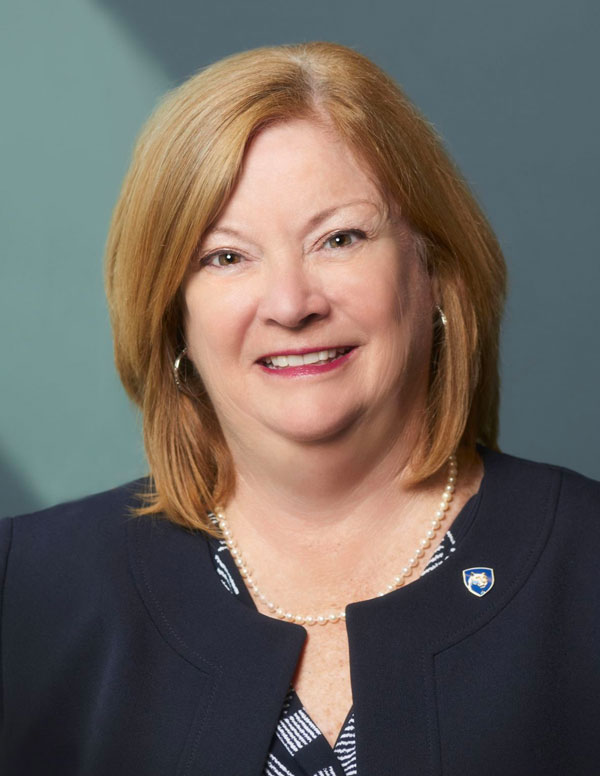 Dear alumni, faculty, staff, students, and friends,
Welcome to our new website! We have worked tirelessly to create a digital presence that accurately reflects the diversity and breadth of our college. We hope this fresh-faced website becomes a routine resource for you. Please share your feedback with us by emailing conmmc@psu.edu!
Our Spring Alumni weekend is at the end of March and we look forward to spending that time reconnecting with all of you. To learn more about events of the weekend, check out the new alumni web section!
Also, as part of the Spring Alumni weekend, we are hosting our annual Jean Vallance Lecture in Nursing Innovation. Our speaker, Christa Lese Martin, the associate chief scientific officer professor and founding director of the Autism and Developmental Medicine Institute, will deliver her talk titled "Implementing Precision Health Genomics for All Patients at Geisinger." The lecture is on Friday, March 31st, 2019 and registration can be completed here. Please join us for this exciting event!
Preparation for our next accreditation visit by the Commission on Collegiate Nursing Education (CCNE) for all of our graduate and undergraduate programs is just one year away. We are preparing our self-study report and already gathering resources for our review. It is a time-consuming process but so valuable to ensure our programs adequately prepare the next generation of nurses to be leaders in health care.
Finally, commencement will be here before we know it. New graduates are ambitious and world. Such a wonderful season for our students, my heartfelt congratulations to all of you!
Be well,
Laurie
Laurie Badzek, LLM, JD, MS, RN, FNAP, FAAN
Dean and Professor
Penn State College of Nursing